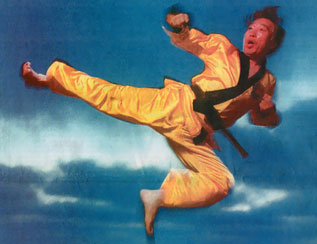 Grand Master Yee is "one of the most respected men in martial arts" -- The Daily Breeze
Tae Kwon Do is a Korean martial art with a rich history, that is practiced throughout the world as an effective form of self defense, physical fitness, and mental discipline.


Get in shape and improve your own discipline at the same time. Click the button above to learn more!


Watch improvements in your child's homework, grades, behavior, and attitude.


Accupuncture can help patients with many illnesses. Therapy is available with and without needles.